Please download, fill out completely and bring these forms with you on your first visit.
Patient Registration Information
Informed Consent to Chiropractic Care
HIPAA Notice of Privacy Practices
---
The above DOWNLOADS require the free Acrobat Reader from Adobe Systems. If your computer doesn't already have Acrobat installed, you may download it below:
---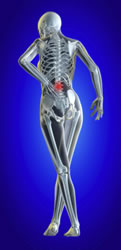 When you're in pain from an injury or accident, you want fast, effective pain relief. You also want comfort and care. At Robertson Spinal Rehab & Associates, our multidisciplinary team of specialists provide experienced, leading-edge treatment to relieve your pain quickly, and show you how to keep it from coming back.
But we take it one step further, with individualized treatment plans, a family-friendly staff, and the warmth that feels like home. Because we don't just provide advanced treatment - we provide advanced care.
Active therapy for lasting pain relief
Physical Therapy
Massage Therapy
Medical
Neurological
Therapeutic exercise
Pre-authorized insurance
Same-day appointments